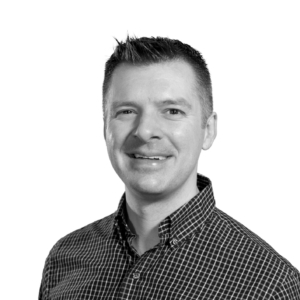 ESAM
Michael Doucet
President
Michael Doucet is an environmental project manager with over 12 years of experience conducting and managing environmental site assessment, investigation, and remediation programs throughout Canada, including Nova Scotia, at public and private industrial and commercial facilities. Although Michael works in many site assessment and remediation disciplines, his focus has been on project managing spill response projects. Michael's spill response experience spans the country from projects in British Columbia, Alberta, the Northwest Territories, Ontario, and Nova Scotia. Through this experience Michael understands the pressures of working on a spill response, the urgency to act and deliver, and the need to plan ahead and execute with a focus on communicating.
ESAM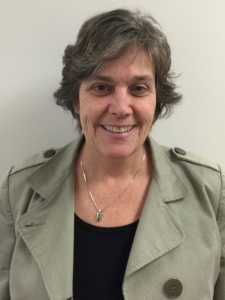 ESAM
Janet Blackadar
Vice President / Vice Chair
For over 19 years Janet Blackadar, M.Sc.F., EP, has been a Fredericton-based trilingual Associate Environmental Scientist with Wood and Manager of Environmental Sciences – Maritime Provinces. She is responsible for providing senior technical services in the environmental sciences sector. As a professional in the environmental field throughout Canada and internationally, she has managed and reviewed EIAs, federal Screenings and permitting for such projects as the Exxon Mobil offshore and onshore decommissioning of the Sable Island Project; multiple wind farm projects in Canada; Pieridae's proposed LNG export facility in Goldboro; and she has been the overall Senior Reviewer for all environmental components of the Petitcodiac Causeway Project since inception. Ms. Blackadar was also PM for multiple EIAs for natural gas drilling and hydraulic fracturing in NB, all of which were highly publicized under a challenging legislative framework. Collectively these projects represent a substantive element of all major commercial and industrial development recently undertaken in the Maritime Provinces. Her areas of specialization include project planning and management, permits and approvals, EA, meeting facilitation, client and regulatory liaison, Indigenous persons engagement, and expert witness testimony.
ESAM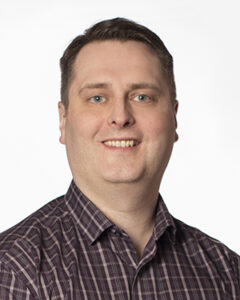 ESAM
Josh Perry
Secretary
Josh has nearly two decades of experience working in the environmental services industry as part of a client relation and business development team for the Research and Productivity Council (RPC) of New Brunswick. His primary focus includes managing customer accounts related to RPC's analytical services, including organic/inorganic chemistry, microbiological and air quality services. He maintains strong relationships and networks of contacts within the engineering, industrial, commercial, and governmental sectors. Josh has helped develop content for newsletters and organized many events management by the former New Brunswick Environmental Industry Association (NBEIA).
ESAM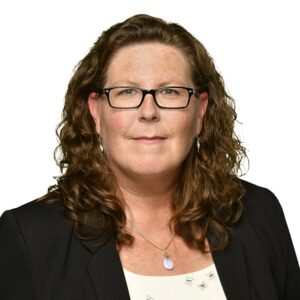 ESAM
Amanda White
Director
As Operations Director for Marine Renewables Canada, Amanda is responsible for membership development and services, operational and logistical support, trade development and supply chain growth and advancing seminars, missions and conferences.
Amanda began her career in the energy industry in 2002 when she first joined OTANS (now The Maritimes Energy Association) as an Event Coordinator, then moved into the Manager of Events & Member Services in 2004 and Trade Mission and Membership Manager in 2010. In these previous roles, Amanda managed all local events and conferences as well as national and international trade missions including OTC in Houston, All-Energy in Scotland, Rio Oil & Gas in Brazil, CanWEA Wind Energy Conference in Canada and the Caribbean Renewable Energy Forum. She was also responsible for all member relations and communications. Prior to her time at The Maritimes Energy Association, Amanda worked for the Halifax Chamber of Commerce, allowing her the initial experience in working for a member based, not-for-profit association.
Amanda is a native Nova Scotian and began her career after graduating from Dalhousie University with a Bachelor of Science Degree with an Advanced Major in Psychology.
ESAM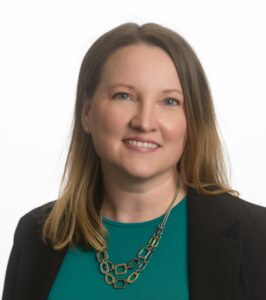 ESAM
Karen Gilbert
Director
Karen Gilbert is the Regional Business Development Manager for Bureau Veritas in Atlantic Canada. In this role, Karen focuses on customer retention through collaboration, relationship building and promoting the laboratory's services.
Karen has a biology degree from St. Francis Xavier University and has held several client-facing positions during her 20 year tenure with the company. She has helped to support customers working on programs such as emergency spills, offshore environmental monitoring, municipal drinking water testing, contaminated site clean-ups and environmental assessments.
As an ESAM member for many years, Karen has appreciated the efforts of the organization to bring together members of the environmental industry. In her new role as a board member, she looks forward to supporting upcoming initiatives and engaging with the ESAM membership.
In her free time, Karen enjoys spending time with her daughters, fishing with her husband and hosting some highly competitive game nights with friends.
ESAM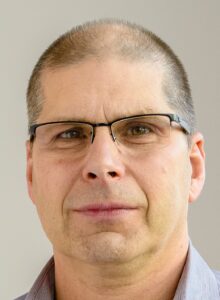 ESAM
Stephen Sauveur
Director
Stephen Sauveur is an environmental professional with nearly 30 years of combined industry, government and academic experience. He has been in his current position as the Regional Service Line Leader (RSLL), Environmental Services at Defence Construction Canada (DCC) since 2021. In this role, he is responsible for directing and leading a team of highly skilled professionals for the delivery of environmental services to the Department of National Defence (DND) in the Atlantic Region. Prior to joining DCC, he spent 11 years with DND where he acted as the Environment Officer at a military base in Nova Scotia and later as the National Environmental Compliance officer. He began his professional as an environmental consultant where he spent 15 years. The bulk of his consulting experience was in the assessment, management and remediation of contaminated sites, specializing in federal sites under the Federal Contaminated Site Action Plan (FCSAP). He was also involved in water supply projects and Environmental Management System (EMS) internal audits/verifications in accordance with ISO14001. While working with DND, his program area experience included compliance with regulations under the Canadian Environmental Protection Act (CEPA), including Storage Tank Systems, Halocarbons, Asbestos, PCBs and Emergency Response, as well as regulations associated with wastewater effluents, hazardous materials and solid waste management.
Stephen graduated from Acadia University with a B.Sc. in Geology and, later, from the Technical University of Nova Scotia with a Master of Applied Science in Civil Engineering, specializing in hydrogeology. He is a registered Professional Geoscientist in Nova Scotia.
Stephen's experience has allowed him to foster a strong working relationship between industry suppliers and government clients and regulators. Over his many years of professional service, he has developed a network of peers in both sectors and has built strong relationships.
ESAM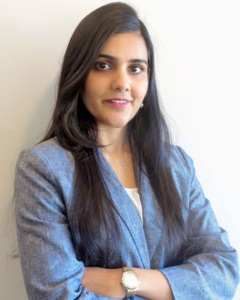 ESAM
Meenakshi Chaudhary
Director
Meenakshi has a bachelor's degree in science and has completed her master's degree in Environmental Studies from Dalhousie University. She is experienced in conducting environmental field sampling, data interpretation, and report writing to support Environmental Site Assessments. She was also involved with the soil, sediment, surface water, and marine biota sample collection as part of environmental sampling and monitoring programs for contaminated site project in Nova Scotia. In her current role with Defence Construction Canada, she is assisting the project managers in preparing environmental assessment reports and in technical review of marine environmental project. She also holds another bachelor's degree in education and has two years of experience in teaching. Her interest lies in guiding and supporting peers to create a healthy and safe environment.
ESAM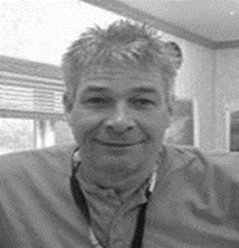 ESAM
Rob McCullough
Director
Rob is a Senior Technical Lead – Office Lead for the Environmental Remediation practice with AECOM in Halifax, Nova Scotia. Rob has experience in management, co-ordination and facilitation of significant response teams on large emergency response and remediation projects in Canada in the south and across the Northwest Territories and Nunavut. He has spent much of his career in the Canadian Arctic carrying out projects located in remote areas directing multi-disciplinary teams. Rob has overseen many large complex projects across Canada and has 38 years of experience in the Arctic in the Northwest Territories, Nunavut, and in the Yukon and Greenland. Rob's experience includes all aspects of remediation on a variety of projects including the Air Navigation System across the Canadian Arctic, the Distant Early Warning System (DEW line) and major releases from both upstream/downstream petrochemical companies across Canada and overseas in South east Asia and south America.
Rob was the senior technical lead for several projects including the MK Airlines 747 crash at Halifax International Airport and the remediation of JET A-1 and Arctic diesel releases at DND DEW Line BAF-3 . Rob has extensive experience in northern mine site remediation involving 15 years of work at the former Colomac Gold Mine, Bullmoose Ruth and Gordon Lake Group of Mines, Stark Lake Mine, Great Bear Lakes Mine sites (Silver Bear Mines) and Rayrock Former Uranium Mine in the NWT.
ESAM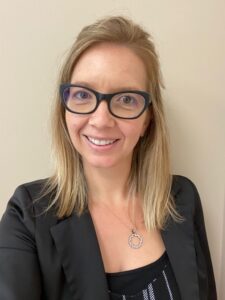 ESAM
Melissa Glover
Director
Melissa Glover is a Client Services Manager at AGAT Laboratories, where Melissa leads the client services team to ensure client expectations are met by matching clients with appropriate Client Services Representatives where the most value between client and lab relationship will be achieved. Melissa has assisted with project set up and coordination including pricing, logistics, analytical requirements and project closure. By understanding and clarifying the clients analytical requirements inclusive of methods, RDL's and specific parameters is key to successfully kicking off a program and delivering analytical reports that meet the clients expectations. Melissa is extremely thorough when asking clarification questions and works directly with the client, laboratory supervisor(s) and AGAT business development team to ensure proper delivery of the required data.
Over the past ten years working in the environmental industry, Melissa has successfully managed large scale environmental projects at the field and office level, developed exceptional customer service skills, built strong long term relationships with clientele which in turn grew the business, wrote and presented professional environmental site assessment reports, worked with various environmental regulations and guidelines and ensured deadlines were met. With the technical knowledge and experience of working within the laboratory industry, Melissa has successfully developed the expertise in handling client queries and concerns, thus strengthening AGAT's success within the environmental industry.
ESAM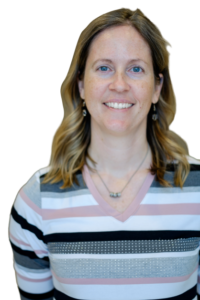 ESAM
Penny Allen
Director
Penny is a Certified Environmental Technologist and Project Manager with Dillon Consulting based in Halifax. She holds a Bachelor of Technology in Environmental Studies from Cape Breton University. Penny has over 16 years of environmental consulting experience managing phased environmental site assessments (ESAs), environmental compliance monitoring, natural resource management, waste management and contaminated site remediation projects and is well versed with provincial and federal regulatory environmental frameworks. Her vast field and project management experience has included everything from supervising drilling, test pit and remedial soil excavation programs and collecting representative samples to coordinating and leading project teams. Penny works with a variety of public and private sector clients and acts as a liaison with local regulators and the public. She stays on top of regulatory changes (federal, provincial, Atlantic PIRI), new environmental service offerings and often leads the implementation of changes in field techniques (as occurred with the implementation of low flow sampling and the highly prescriptive techniques for sampling PFAS over the last decade). Penny is a highly organized, versatile and strong project manager as well as a mentor to junior staff. She plans to put these skills to use on the ESAM Board.
ESAM