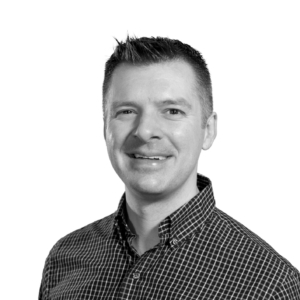 ESAM
Michael Doucet
President
Michael Doucet is an environmental project manager with over 12 years of experience conducting and managing environmental site assessment, investigation, and remediation programs throughout Canada, including Nova Scotia, at public and private industrial and commercial facilities. Although Michael works in many site assessment and remediation disciplines, his focus has been on project managing spill response projects. Michael's spill response experience spans the country from projects in British Columbia, Alberta, the Northwest Territories, Ontario, and Nova Scotia. Through this experience Michael understands the pressures of working on a spill response, the urgency to act and deliver, and the need to plan ahead and execute with a focus on communicating.
ESAM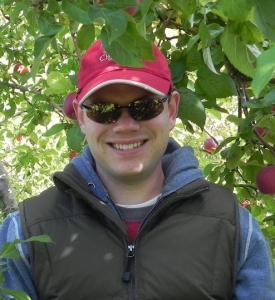 ESAM
Peter Fleming
Vice President
Peter is a Hydrogeologist and Professional Geoscientist (P.Geo) with over 11 years of experience in the environmental industry in Atlantic Canada, including 9 years' experience in environmental consulting, completing phased environmental site assessments, contaminated sites delineation and remediation, hydrogeological assessments, and potable water supply development and assessments. Peter has provided technical support in project planning, management, and on-site execution for various projects throughout Atlantic Canada, and is currently the Manager of Technical Services with Aquaterra Resource Services Limited.
Peter completed his B.Sc (Chemistry) in 2005 at Dalhousie University and subsequently completed a Water Resource Technology Diploma in 2007 at the Nova Scotia Community College. Peter has been a Certified Engineering Technologist with TechNova since 2009. In 2010 Peter began a M.Sc in Earth Science (Hydrogeology) through the University of Waterloo, Ontario. Peter completed his M.Sc in 2015 and became a Professional Geoscientist (P.Geo.) with the Association of Professional Geoscientists of Nova Scotia (APGNS) in 2018. In 2018 Peter also received a Radon Monitoring Professional certification from the Canadian National Radon Proficiency Program.
ESAM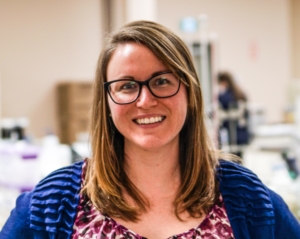 ESAM
Janetta Fraser
Treasurer
Janetta Fraser is co-owner and Laboratory Manager of Harris Industrial Testing Service; an aquatic toxicology laboratory based in Nova Scotia. HITS services clients including the pulp and paper, municipal and industrial sectors with client representation from across Atlantic Canada.
Previously, Janetta has six years' experience as a Client Project Manager with AGAT Laboratories in Dartmouth, NS. In this role, Janetta managed many of AGAT Dartmouth's government and private sector client projects, while also acting as a representative for AGAT at environmental conferences and workshops within the Atlantic Region. Janetta began working in the inorganics' department in 2012 at AGAT Labs, during which time she has successfully helped install new equipment and instruments and assisted with method development. Janetta is CABIN (Canadian Aquatic Biomonitoring Network) certified, as well as a Registered Environmental Site Assessor through AESAC.
Janetta graduated with a Bachelor of Science from Memorial University of Newfoundland where she studied Biochemistry and is a more recent graduate of the Fisheries and Marine Institute of Memorial University, where she obtained an Advanced Diploma in Water Quality.
ESAM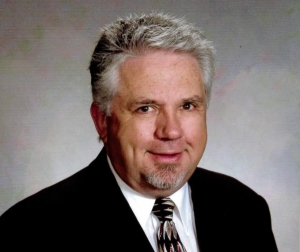 ESAM
Terry Thibodeau
Secretary
Terry has worked over the years predominantly in the field of renewable energy development, economic development and business counselling. In his previous role as Economic Development Officer Terry was responsible for developing the regions' renewable energy projects and for the delivery of the Business Retention Expansion program. Now as the Coordinator for Renewable Energy and Climate Change for the Municipality of Digby, Terry works on myriad of renewable energy projects from promoting smart grid opportunities and the introduction of electrical vehicles to implementing energy efficiency programs. The development of a tidal industry in Digby County, as well as opportunities in bioenergy, show great promise for the marine industries and agriculture development.
Terry has led the municipality of Digby's successful award winning biogas COMFIT project. The project is the first of its kind in the world that incorporates mink waste and organic material as feedstock. The innovative project is a partnership with local mink ranchers in addressing waste management concerns through the use of anaerobic technologies which converts methane gas to electricity.
Terry's other responsibilities include the implementation of a climate action plan for Digby County as part of a strategy for dealing with climate change and in reducing harmful GHGs. He is regularly asked to speak at various conferences on the integration these technologies and their application in society. Terry is this year's recipient of the Digby and Area Board of Trade, 2016 Environmental Services Award in recognition of his contributions to advancing, promoting and advocating for renewable energy and energy efficiency projects.
A graduate of Université Sainte Anne, Nova Scotia's only francophone university Terry also holds a Masters of Business Administration from St. Mary's University in Halifax. Terry is on the board of directors of the alumni association at Saint Anne's. Terry met his beautiful wife Hélène of 30 +years at Saint Anne's at the local bar… and they have 3 children.
In his free time, Terry is the Chairperson of Clare Association for Community Living which operates the local adult workshop where 35 participants engage in a variety of different social and lifeskills activities. The group also operate and manage a residential home consisting of 9 clients. Terry simply enjoys being around people especially those with special needs. Terry is an avid guitarist and enjoys playing for anyone who wants to listen to his music. He is both a cyclist and motorcyclist and attended his first Wharf Rat Rally as a participant last year on a motorcycle that was a Christmas gift from his lovely wife. How about golf hack, he does indulge in a few rounds a year.
ESAM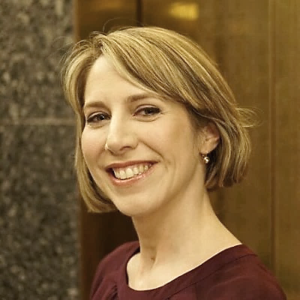 ESAM
Tara Oak
Past President
Tara guides clients through the technical and procedural aspects of environmental planning and permitting, regulatory consultation, environmental assessment (EA), regulatory compliance, and environmental management systems (EMS) and protection plans. She provides distinct insight into navigating the regulatory process, acquired through extensive experience in both private sector consulting and within the federal government (Canadian Environmental Assessment Agency & Public Works and Government Services Canada). Tara recently served as the Environmental and Regulatory Operational Compliance Coordinator for Shell Canada during the drilling of their first exploratory well offshore Nova Scotia, and is currently working on mining and marine projects in Newfoundland, Nova Scotia and Suriname. She has expanded her services to developing and auditing Environmental Management Systems, and assisting companies transition to the new ISO 14001:2015 standard.
ESAM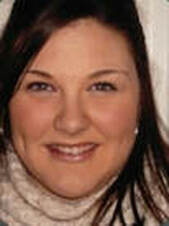 ESAM
April Boudreau
Director
April Boudreau is a Client Relationship Manager with Research and Productivity Council (RPC) of New Brunswick in Fredericton, New Brunswick. She has eight years' experience within the analytical laboratory industry. April began working at RPC in 2011 in the sample receiving department. She became the lead of the department in 2014 by reason of her leadership skills. April is a graduate of Université de Moncton with a Bachelor of Science with specialization in Biochemistry. She has over 15 years of experience in customer service. She is currently one of the main points of contact for all of RPC's clients as well as analytical departments. April attends a number of conferences and seminars on behalf of RPC throughout Canada. She is very implicated in setting up new processes for RPC client services group and improving current ones. As a result of her activities, she has a diverse scope of industrial knowledge from water and wastewater through to cannabis. April looks forward to serving on the ESAM board and actively participating in more networking events and building more relationships with the environmental industry. She hopes to increase the number of workshops and lunch and learns in New Brunswick.
ESAM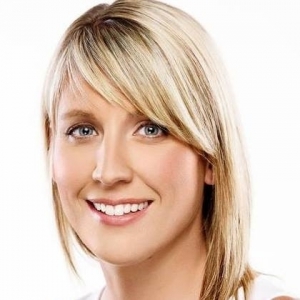 ESAM
Andrea Kalafut
Director
Ms. Kalafut is a civil and environmental engineer with more than 10 years of consulting experience in Atlantic Canada. Andrea graduated from the University of Iowa in 2003 with a Bachelor's degree in Civil Engineering and in 2004 with a Master's degree in Environmental Engineering. In 2004 Andrea published her Master's thesis "Evaluation and Enhancement of Biofilter Technology for the Treatment of Gaseous Xylene emitted from the Iowa Army Ammunitions Plant". Ms. Kalafut relocated to Atlantic Canada from California in 2007.
Ms. Kalafut is a founding member and executive of Hive Engineering; an environmental consulting firm based in Moncton, New Brunswick. She is currently a Corresponding Member of the Atlantic Partnership in RBCA Implementation (PIRI) committee and the elected Moncton councillor for the Association of Professional Engineers and Geoscientists New Brunswick (APEGNB). Ms. Kalafut was honored with the Canadian National Railway award "Preferred Environmental Consultant" in 2014. In her spare time, Andrea volunteers as the women's varsity soccer coach at JMA High School and enjoys soccer, golf, hiking, running, skiing and snowshoeing.
ESAM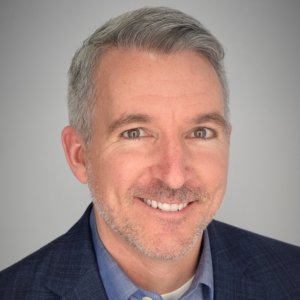 ESAM
Bill Kelly
Director
Bill Kelly has more than 20 years' experience working in the public and private environmental sectors with experience in program and project management related to Climate Change, Energy Efficiency, Contaminated Sites, Halocarbons, Storage Tanks, Hazardous Materials, Effluents and Pollution Prevention, Water and Air Quality, Environmental Assessments, ISO 14001/Z1000 Management Systems, Environmental Emergency Response, Environmental Verification/Audit/Inspection, Solid Waste Management and Industrial Safety. Bill graduated from the Technical University of Nova Scotia with a Bachelor of Civil Engineering with Distinction. He began his career as an environmental engineering consultant managing numerous environmental and civil projects. He then transitioned to the public sector, which include working for 15 years with the Department of National Defence (DND) as the Senior Staff Officer Environmental Engineering responsible for the management of Federal environmental and safety programs related to Maritime Forces Atlantic operations. As of 2019, Bill transitioned into his current role at Defence Construction Canada (DCC) as the Regional Service Line Leader (RSLL), Environmental Services, responsible for directing and leading a team of highly skilled professionals for the delivery of environmental service lines to DND across the Atlantic Region.
Throughout his career, Bill has developed a strong network within government and industry. As the Atlantic Region RSLL for Environmental Services, Bill is responsible for developing and maintaining effective relationships within DCC, with industry, DND, other government departments and other stakeholders.
ESAM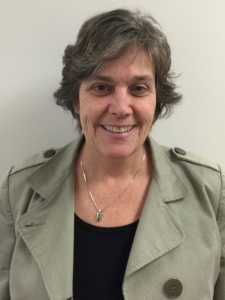 ESAM
Janet Blackadar
Director
For over 19 years Janet Blackadar, M.Sc.F., EP, has been a Fredericton-based trilingual Associate Environmental Scientist with Wood and Manager of Environmental Sciences – Maritime Provinces. She is responsible for providing senior technical services in the environmental sciences sector. As a professional in the environmental field throughout Canada and internationally, she has managed and reviewed EIAs, federal Screenings and permitting for such projects as the Exxon Mobil offshore and onshore decommissioning of the Sable Island Project; multiple wind farm projects in Canada; Pieridae's proposed LNG export facility in Goldboro; and she has been the overall Senior Reviewer for all environmental components of the Petitcodiac Causeway Project since inception. Ms. Blackadar was also PM for multiple EIAs for natural gas drilling and hydraulic fracturing in NB, all of which were highly publicized under a challenging legislative framework. Collectively these projects represent a substantive element of all major commercial and industrial development recently undertaken in the Maritime Provinces. Her areas of specialization include project planning and management, permits and approvals, EA, meeting facilitation, client and regulatory liaison, Indigenous persons engagement, and expert witness testimony.
ESAM